RoasTime 4™
*Now available in 8 languages!
Gain access to the Roast.World online community and unlock your Bullet R1's true potential with advanced logging, analysis, and automation tools on RoasTime software for Mac, Windows, and Linux.
Download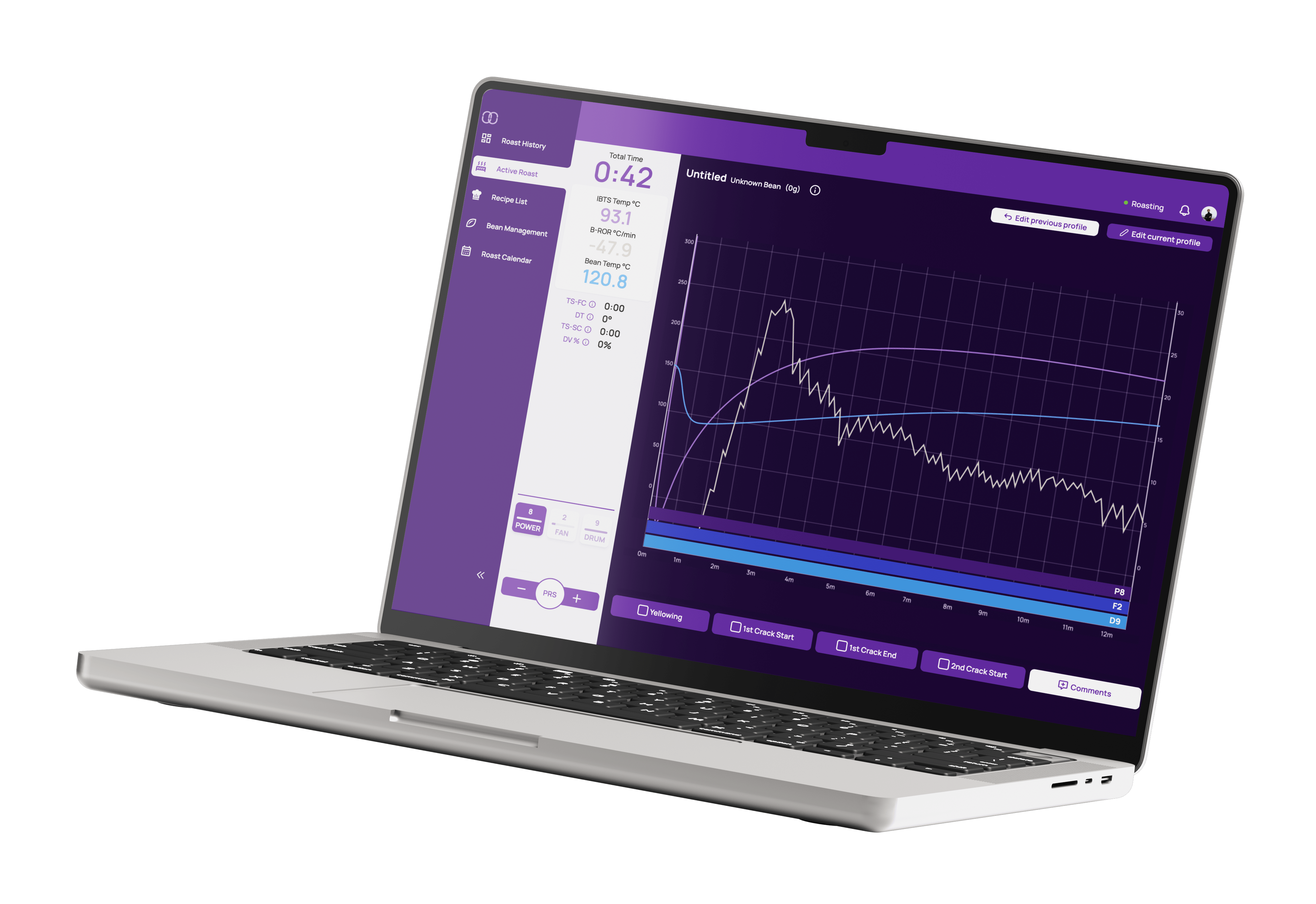 Simply Do More
Already a staple in coffee labs around the world, the Bullet R1 makes the best coffee roasting data in the world available to professionals and amateurs alike. The RoasTime and Roast.World online ecosystem put that data to work for you.
A Truly Data-Driven Roasting Experience
Make real-time roast adjustments to drum, fan, and power settings while automatically logging your roaster's every move for future reference and analysis, or, if you like what you've been tasting, play back the same moves exactly the same way, again and again.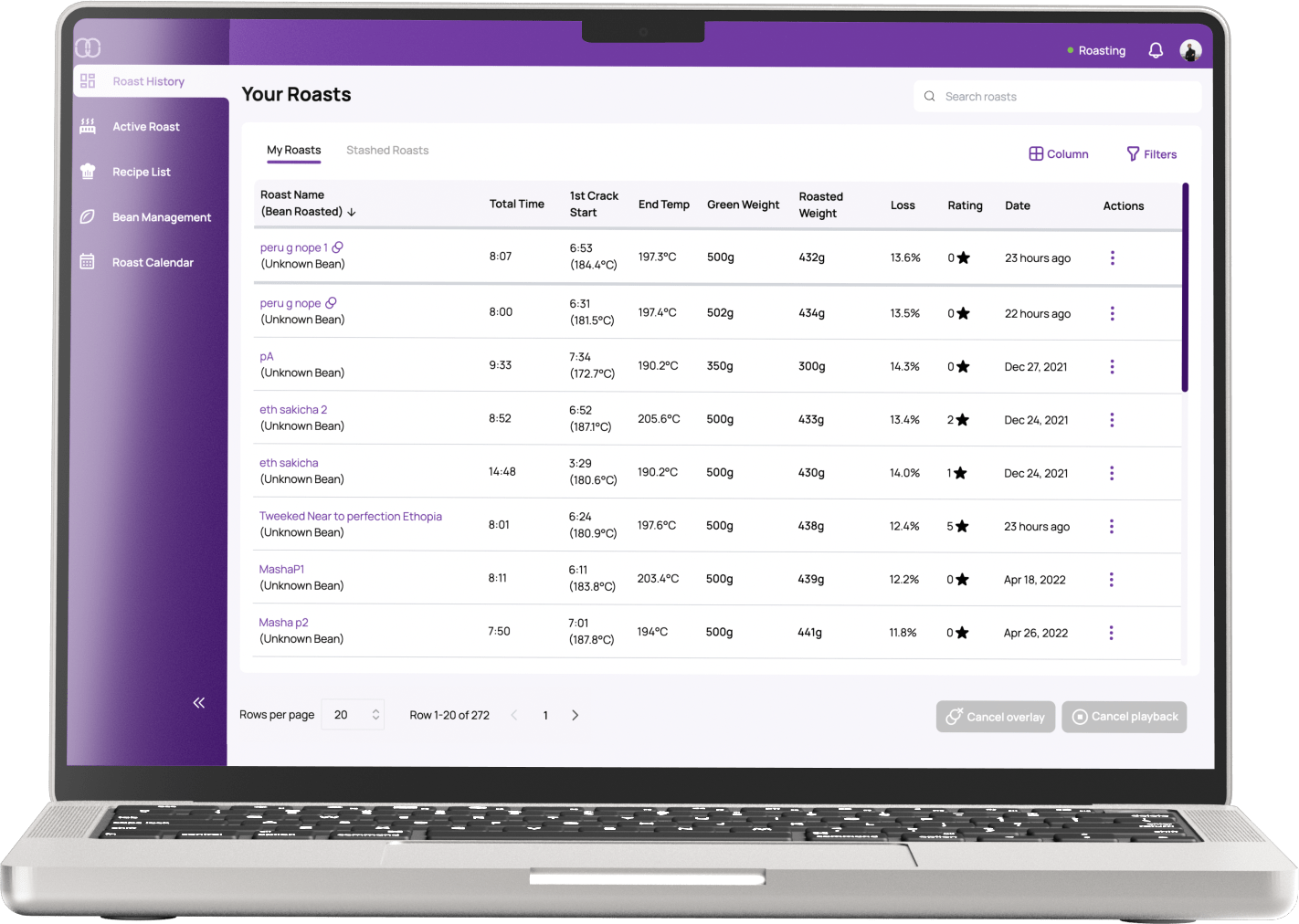 Explore Roast.World

Sync your roasting data to the Roast.World cloud, add cupping notes, search for new beans and profiles, and share your experiences with a community of kindred spirits.

Discover Recipes

Download Roast Recipes from professionals, or get creative and develop your own for dependable, repeatable results aligned with your own personal preferences.

Inventory Management

Ditch the clunky spreadsheets and track your bean supply the smart way, with automatic stock additions and subtractions for your green and roasted bean supplies.